Simply go. Just like everybody else.
Go wherever you want. In the iBOT electric wheelchair. A multifunctional personal mobility aid that helps you achieve things that were previously impossible.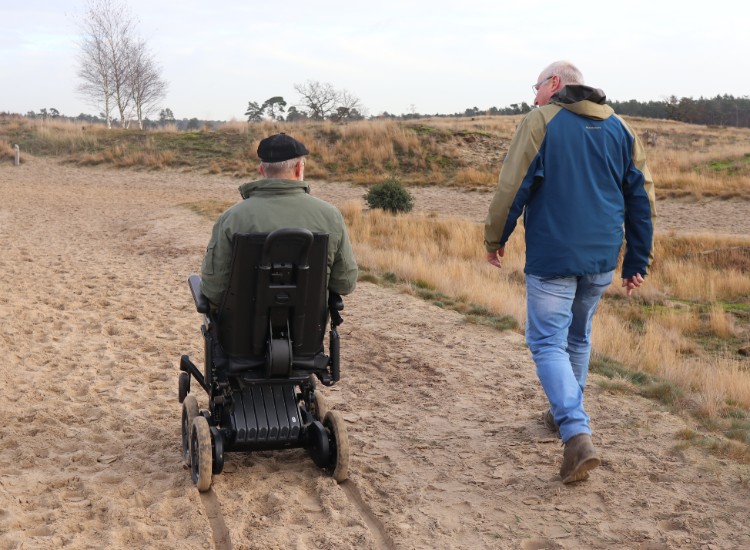 Unstoppable.
Just like you!
Drive through the sand to the waterfront. Follow your kids through the grass. Or take a dirt road in the forest.
You get there yourself, with the iBOT in 4-wheel mode. Drive easily over rough surfaces like sand, grass, rocks and even snow.
Look someone in the eye and make real contact. In balance mode you experience the world together. Whether you sit, stand or walk.
The iBOT takes you to great heights. Where the technology works for you. You can easily change your view of your environment.
The iBOT offers more possibilities than a regular electric wheelchair and just as much comfort. Twenty years of advanced techniques come together in one device with six different modes.
MeetiBOT.com
Feel the freedom.
Discover all the possibilities of the iBOT in our Experience Center.
Or view more on our social media:
Simply go. Just like everybody else.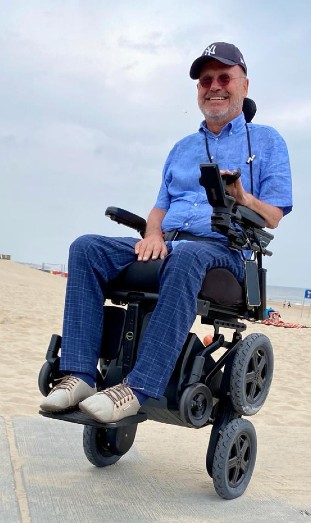 The iBOT really takes me everywhere
"Not only logistically, but also socially. Because I can communicate at eye level in balance mode, the maps are suddenly very different."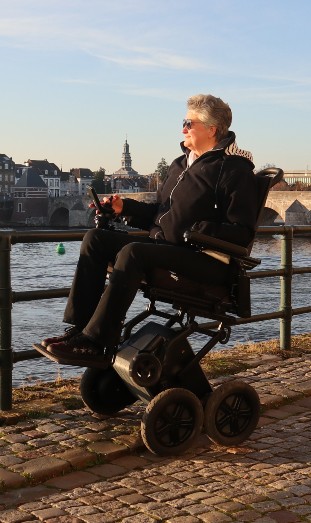 Independent
going out
"With the iBOT I get to places that I could not easily reach before. Visiting friends or just shopping in the old town."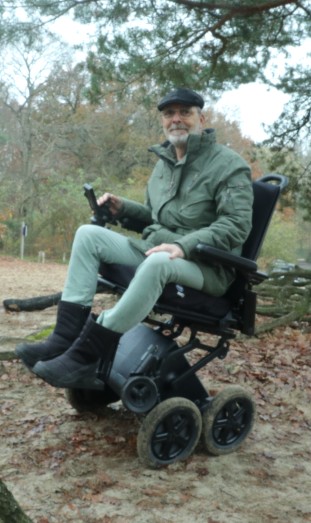 Freedom
to go
"I'm a real outdoors person! With the iBOT I get to all my favourite places. Forest or beach, with the 4-wheel mode I can go everywhere. That's just fun!"
Do you want to know more about the iBOT? Download the MeetiBOT.com brochure with all the information, everything about the different modes and technical specifications. Leave your name and e-mail address and we will send you a link to download the brochure.
We are ready for you in our MeetiBOT.com showroom! Find a dealer near you and come by without obligation and experience the advanced technology of the iBOT. So that you also can go out and about soon. Simply go. Just like everybody else.